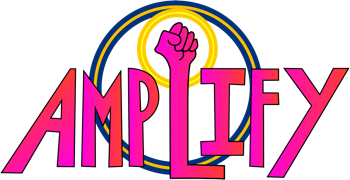 / About /
What is Amplify?
Amplify is the beginning of a socio-political movement among musicians, the purpose of which is to unite like-minded players in using their talents to support groups of people who need help in the wake of the current administration.
/ / /
How does it work?
An Amplify event is conceptually simple:
Choose a cause
Put together a show
Give 100 percent of proceeds to the cause
This is different than a benefit concert;
the idea isn't to do a one-time show and call it a day. We would like communities elsewhere to create their own Amplify events! It's not ONLY a benefit, but a PLATFORM for musicians to let their voices resonate.
/ / /
For this specific event, all proceeds are going towards University of Maryland's Terp DREAM Scholarship for first-generation undergraduate students - we are trying to help it reach endowed status, an important goal with the school facing loss of sanctuary status under the Trump administration. There will be a $25 required donation at the door, 100 percent of it going to the scholarship!
/ / /
Want to get involved? We're currently accepting donations through our Gofundme page (click the Donate button below).
Got questions? Feel free to drop us a line at info@amplifybaltimore.com, or click the Email button below.